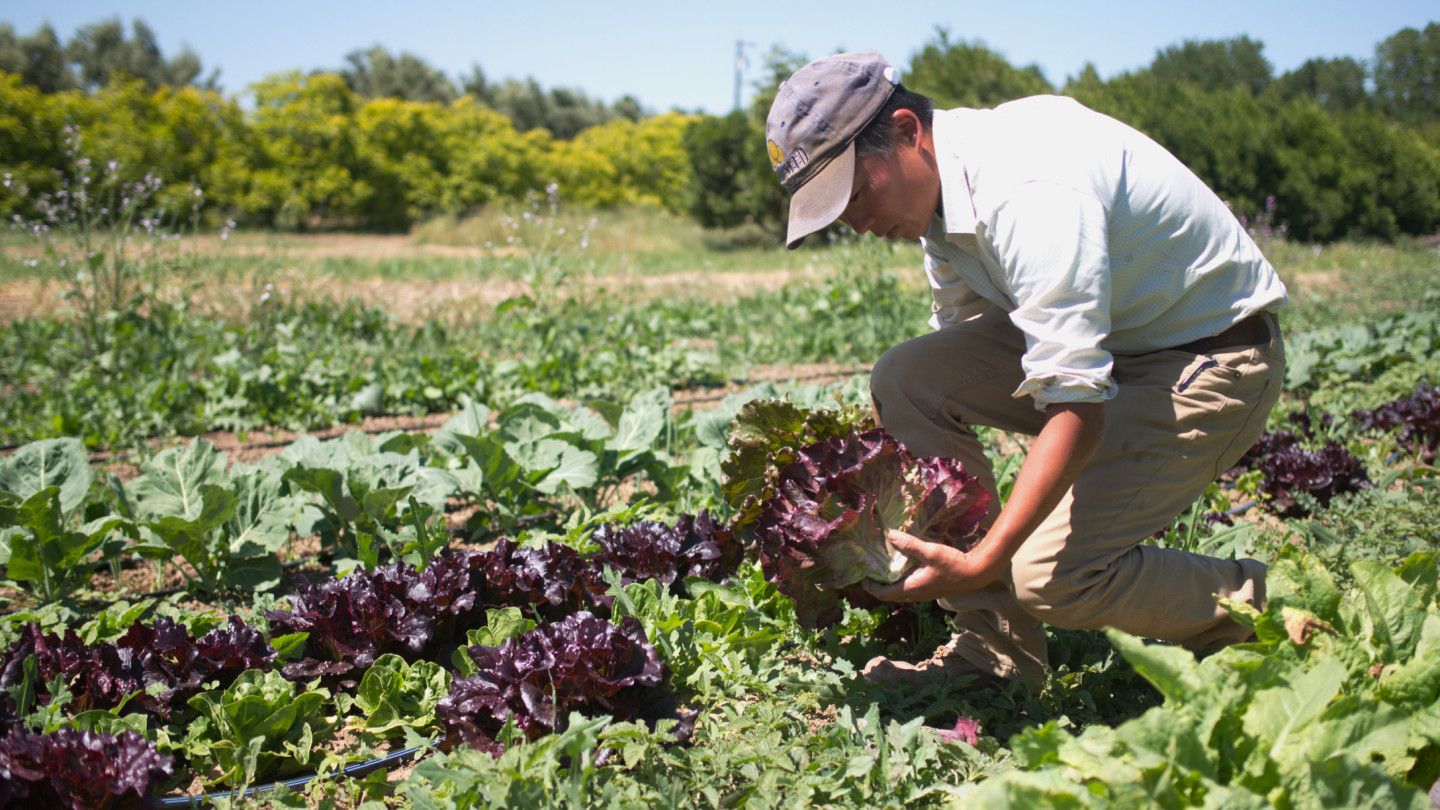 The U.S. Department of Agriculture (USDA) and the California Department of Agriculture define Asian American farmers as a socially disadvantaged group (Farmer Equity Act, AB 1348). The Asian American and Pacific Islander (AAPI) farming community is highly concentrated on the west coast and comprises 6% of California's farmers. On average, they are younger than non-AAPI farmers, and most (72%) operate farms of less than 50 acres (USDA Census of Agriculture, 2017). The majority of them grow specialty crops (USDA NASS 2019). The National Young Farmer's Coalition identified structural racism, insufficient financial returns, and lack of reliable technical assistance as significant challenges for young farmers in California. 
These needs, experienced disproportionally by young and small-scale Asian American farmers, informed the creation of an interdisciplinary partnership between the Department of Asian American Studies, the Department of Plant Science, the SCOPE project, the UC Davis Student Farm, and the Second Generation Seeds collective in 2021. The Second Generation Seeds is a collective of Asian American farmers devoted to preserving and improving Asian crops while keeping their systems organic and environmentally sustainable. The continuing collaboration between the SGS and the UC Davis, a land-grant university with a long history of contributing to US agricultural knowledge and serving the socially disadvantaged Asian American community, will help both the community and university enhance knowledge, technology, and bio- and cultural diversity around Asian crops in California. Bridging the Humanities and Agricultural and Environmental Studies, this project presents an innovative model of how community-engaged and interdisciplinary public scholarship can create new knowledge. Ultimately, our proposed project aims to provide a novel way to discuss race, science, land, and food sovereignty while empowering racially underprivileged farmers and community members.

This project builds upon funding the research team has received from UCD Global Affairs and Public Impact Research Initiative between 2021-2023.